PET QUOTE
"Dogs laugh, but they
laugh with their tails."
~ Max Eastman
Someday we will meet up
with our animal family
who are at the Rainbow Bridge
and be together for all time.
In Loving
Remembrance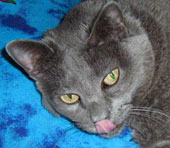 Libby Lou
Chloe (our heart) dog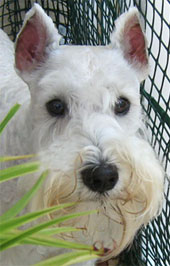 Moonshine
Links Page
Here are some of our favorite links. If you have any links you would like to share or tell us about please let us know.
Miami Coalition against Breed Specific Legislation
All pets are created equal. Organization fighting for all the voiceless canines targeted by Breed Specific Legislation. Pits and Bully breeds especially. We love pits!
Dogs Deserve Better
A site to education against chaining of dogs please share.
Hearts United for Animals
National no-kill animal shelter, sanctuary and animal welfare organization dedicated to the relief of suffering.
Citizens for Pets In Condos
An organization that educates HOA's and condo assocations to include companion animals. To help please sign their petition.
Wildlife Rehabilitation Information Directory
Information on wildlife rehabilitation. Here you will find information on what to do with injured wildlife and who to contact.
Florida Rabbit Organization
Care and behavior information on companion rabbits.
Ferret Rescue
Florida Ferret rescue and adoption.
Turtle Care
Turtle information and care.
Marine Animal Rescue Society (MARS)
Group dedicated to the rescue, rehabilitate, and release marine mammals stranded in South Florida.
Small Paws Rescue
The largest Bichon Frise rescue effort in the country
Oh Behave Dog Training
Behavioral issue expert, Dawn offers private, individualized and group programs to suit your dog's needs.
Florida Manatees
Save and protect the Manatees. If you've never been to one of Florida's springs you must go before they are gone, the are so special.
Exotic Pets
Summary of State Laws Relating to Private Possession of Exotic Animals.
ASPCA
The American Society for the Prevention of Cruelty to Animals